Gate Repair Company
Back To Our Services
As a company, it is safe to say that we have truly earned a reputation as one of the best garage door repair services out there. However, as a contractor our job is never done, even if the name of our company happens to be "Garage Door Repair Azusa". We are ever-growing, and are always looking to expand our horizon which is why it was only natural to expand our services to include gate installation, repair and maintenance as well. After all, there are people who not only have problems with their garage doors, but their gates as well and we are more than happy to deal with both. We can promise you that just as we have provided quality garage door services, we can provide gate repair services with the same level of outstanding quality.
From simple installation to gate motors, we have what it takes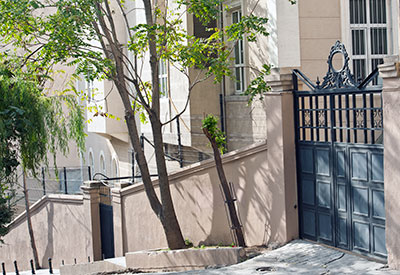 There is no denying the fact that gate services, just like garage doors are an all or nothing business. Unless you are ready to give it your all you will not succeed with either, which is why our company is best equipped to tackle these problems, having the experience and drive necessary to do so. We have proven ourselves with garage doors, allow us to prove ourselves now with gate services. From a simple repair or installation service all the way to the application of openers as well as intercoms, we are the ones to beat.
Gate motors aren't a problem
These days, the desire to have gates that fit in our modern world is becoming more and more apparent, which is why we are more than prepared to deal with the installation of gate motors. Electric gate installation is something our technicians can easily perform; all you have to do is give us a call.
Maintenance for all-hours
Just like garage doors, gate maintenance is incredibly important but is often neglected which can lead to unfortunate situations. Our company is here to make sure that these situations are brought to a minimum – we are available at all-hours to do the job that most are unable to make time for. Gate maintenance will ensure that you will not need our repair or replacement services anytime soon.
Quality control is something that Garage Door Repair Azusa takes very seriously, which is why we seek integrity above all other things. We will always remain consistent not only with the results of a job but also the speed, efficiency and the punctuality of our teams. Time is always of the essence when it comes to problems with gates, and we are always ready to respond at a moment's notice. We are completely and utterly prepared to react to each and every situation and we are confident that the results will be the same no matter the job.
If you are having problems with your gate, don't hesitate, give us a call!