Garage Door Opener
Back To Our Services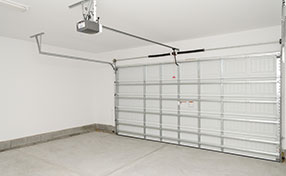 Garage Door Repair Azusa offers services to cater every type of garage door opener. Our company has always given its customers the ease they are looking for when it comes to taking care of an important part of their doors. Not only do we take pride in our outstanding customer service but we are also proud of our remarkable professionals who continuously learn and train the know-how to repair garage door openers.
How We Make It So Easy
We know how difficult it is to install garage door openers, and you definitely don't have to carry all that heavy machinery all by yourself and spend a beautiful day doing a deadly job. Our company is here to help you. We can install these parts fast, even before you can call it a day. Moreover, if your openers won't work or are malfunctioning, we can certainly repair them for you, and we work with all types of openers. Our team has worked on different types of openers, even top brands like Chamberlain and Liftmaster garage door opener. We can even handle garage opener accessories like your garage opener remotes and wireless garage door keypads. If you need them programmed, our technicians can do that very quickly.
Our workforce has proven time and time again that our service makes it easy for our customers. We make sure you don't have to put too much effort in having your garage doors set up. They are very knowledgeable and willing to answer every inquiry or request you might have. And to add ease to the job, our staff always comes to work on time as we always want to get the job done for you.
Our company guarantees satisfaction and nothing less. We take it word for word from the customer just to make sure we meet everything down to the very last detail. And when things require our urgent attention, we can also provide our highly praised same day emergency service.
And if your sense of ease hasn't been met yet, give our company a call and we will gladly answer any question you have.